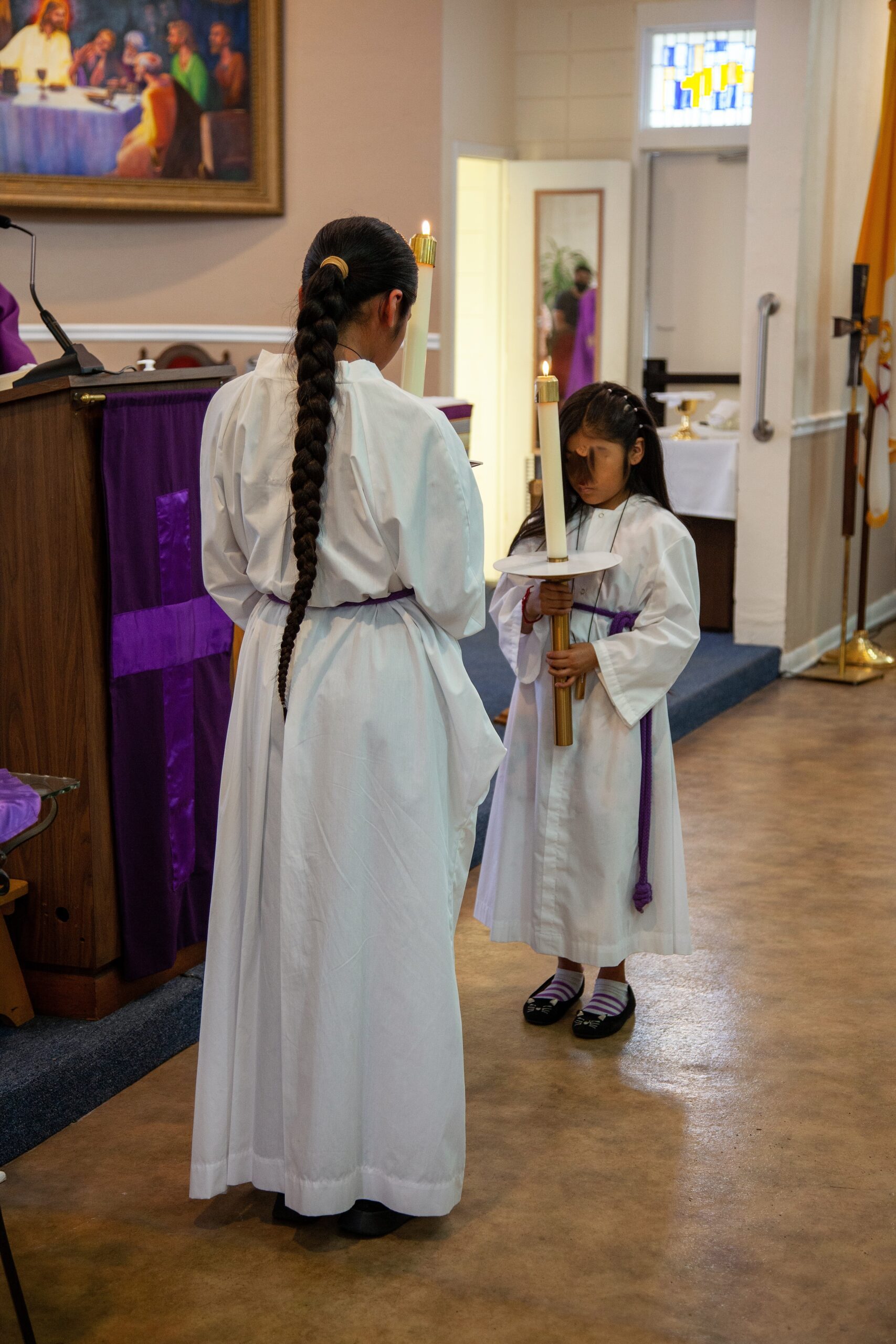 JESUS NEEDS YOU

We need Altar Servers to serve at 6PM Saturday Vigil and 9AM Sunday Mass

DO YOU WANT TO HELP JESUS?
DO YOU ATTEND MASS EVERY WEEKEND?
WE ARE LOOKING FOR YOUNGSTERS AND ADULTS! WHO LOVE JESUS AND CAN HELP HIM
BE IN A SPECIAL HOLY PLACE WHERE JESUS LIVES, THAT VERY FEW PEOPLE EVER ENTER
BECOME A LEADER, LEARN TO TRAIN OTHERS IN THIS MOST IMPORTANT WORK
SAY YES, LIKE MARY, OUR MOTHER DID. YOU ARE BEING CALLED TO SERVE!!
WHAT YOU WILL DO?

Serve with some of your friends to help Jesus and Father at Mass by being there to do many things:
Carry the Cross and candles during procession to the Altar
Learn prayers and responses by your active participation
Help Father and Deacon during Mass
Learn to focus your attention on the Mass
Learn more about your Catholic religion and prepare for Confirmation

Children who have received their first Communion and older individuals may volunteer to become an Altar Server. Please contact the parish to begin.